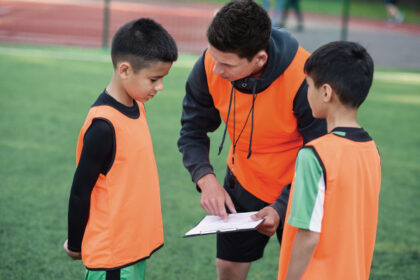 To put it simply, physical fitness is important for everyone. It promotes good health and helps you remain active throughout all the different stages of your life regardless of your body type. Physical fitness is basically the body's ability to complete physical work​​ and it is essential to maintain good health in order to live a healthy life. Get to know about your body's fitness level or physical capability with Xdrona Assessment which primarily includes Musculoskeletal Assessment and CASE tests to gauge your overall fitness. Have a glance at some of the top benefits of regular physical fitness assessments for athletes and academies and develop a complete understanding of current health.
Analysis of strengths and weaknesses at a granular level
One of the most common problems that are faced by many top athletes and aspiring athletes in their career is that there comes a stage when their performance stagnates and they stop growing as a player and an athlete. Well definitely, they are growing skills but physically fitness-wise their growth stops. Herein, XDrona's Musculoskeletal Assessment Test will help you analyze both the strengths and limitations of the person at the granular level thereby helping them improve their performance.
Learn about discrepancies in your posture, if any
Gather in-depth knowledge about the discrepancies if any, in your posture. Discrepancies in your posture arise due to your lifestyle habits and also in many cases, people are undergoing regular fitness but if they tend to keep up in a bad posture for extended hours then it may lead to certain functional or musculoskeletal discrepancies.
Identify and avoid injuries
Our assessments are the best way to find any dysfunction in your body that might lead to future injuries and further hamper your movements in your day-to-day life. You can opt to undertake precautionary action in order to follow a correct posture and avoid such injuries.
Check & Assess your growth
With the help of our assessment, you can understand and assess if your growth is happening in the right manner. XDrona's Assessment allows you to check and assess athletes' physical fitness on a timely basis thereby giving them objective feedback about their musculoskeletal fitness.
Predicts any Chronic Illnesses
Xdrona Musculoskeletal Physical Fitness is a very useful tool that aids in predicting chronic illnesses that one might be at the risk of suffering down the line. Hence, it is crucial for all age groups from senior citizens to middle-aged people and young kids to get the assessment done in order to predict any sort of chronic illnesses well in time. Overusing certain muscle groups or a bad posture might lead to inadequate growth of other muscle groups and this, as a result, tends to affect the entire growth and development of the individual. Therefore, it is advisable to take care of it in time else it might affect the rest of your life. In several cases, the impact is irreversible, and also the kids tend to end up having chronic issues such as lower back pain, regular ankle sprains, droopy shoulders, or knee problems, and in the case of athletes, they will certainly not be able to achieve peak performance even after working hard.
Know about Areas of Improvement
For an aspiring athlete, knowing where he is lacking is a boon. With our assessment, you get to know in detail what all areas are to be worked upon in order to achieve the required level of fitness.
Get Customised Fitness Programs
Now that you have a deep insight into your strengths, weaknesses, discrepancies in posture, any illnesses, areas of improvement, etc. you can get one of its kind customized fitness programs based on your assessment results.
Achieve peak performance in sports
With the help of regular In-Depth physical fitness & health analysis, you not only remain fit and injury-free but also helps you a great deal in achieving peak performance in sports.
The significant advantage you get from the fitness assessment tests is not just limited to knowing about your fitness level or physical capability rather it also helps you gain a deep insight into the discrepancies in your posture that might have arisen due to your lifestyle, prediction of any chronic illnesses, identifying any sort of injuries, areas of improvement and the list goes on. So, what are you waiting for? Get your hands on India's First Assessment-based Fitness Platform and achieve fitness in the right way for a better life and peak sports performance.