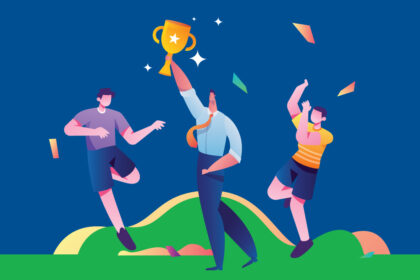 Xdrona Sports, an upcoming company aiming to help aspiring athletes achieve their potential in sports. We see this alot with many trying to Empower and help young buddying athletes reach the next level but Xdrona is different. As a coach myself i am privileged to be associated with Xdrona and see first hand the work we do in this regards; our holistic approach to channeling the energy and potential of young buddying athletes is second to none and our methodology is impressive.
Our approach at Xdrona differs from other centres. Our intense focus on Mental Strength to tap into the brains of the athletes is seconded by a professional Sports Psychologist that works hand in hand with us. This allows any queries and questions regarding Mentality and how to achieve an Elite Mind-set to be easily discussed via one on one meetings with our Psychologist. This in turn allows for the young athlete to further propel their sporting career making it a win-win situation for all involved.
At Xdrona it is not just a holistic approach to Mental Strength and attaining it that make us special. Our very own Nutritionists are also on-board with Xdrona providing expert tips and guidance for our athletes to fuel their career forward. Safe to say Nutrition plays a vital part in the development of our athletes and at Xdrona we firmly believe that we are what we eat, hence a meticulous nutrition plan by our expert nutritionist will get you on the track to stardom.
Be it injury prevention or injury treatment, Xdrona also provides facilities for our young superstars to discuss these matters with our in-house professional Physiotherapists and doctors who will take the utmost care in providing the best treatment and course of action for our athletes.
Xdrona also implements the latest technologies and data within our system to keep track on the progress of our young athletes and also monitor their needs; our physios can check the injury records of our players and speak to our Nutritionists so that they may recommend, perhaps, a change of the diet plan so that our athlete recuperates faster. This is but an example of many as to how everything we do at Xdrona is done with our athletes in mind; clear and crisp communication between our experts will allow the young stars to flourish under professional guidance.
At Xdrona we believe in this 4 pronged route to success…Using the most advanced technology we will help you develop an elite mentality, assist you in your fuel (nutrition) and ultimately we will shape you into a super star, because that is what we do at Xdrona; We shape the athletes of today into The Stars Of Tomorrow…