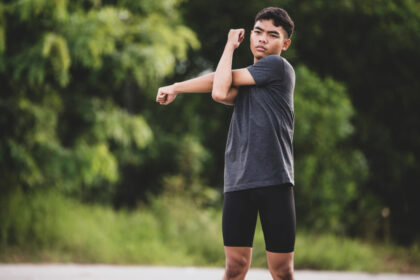 It is very important to be physically fit, mentally strong and have a good nutrition to be an elite athlete. These three aspects play a major role in the development of a young athlete as he or she strive to achieve an elite level.
We are now going to analyse just how important these three aspects are. Let us start talking about how nutrition plays a major role in the development of a young athletes career.
In our contemporary culture, we have begun to understand the overarching role of nutrition in our daily lives. Sayings like "You are what you eat" have become hugely popular and most people now pay close attention to at least the basic quality of food they take in their bodies. Food/nutrition is what fuels our body and we can compare our bodies to a car. Without adequate care, oil exchanges, tyre pressure and the correct fuel it is safe to say the vehicle wont be at its optimal performance. Our bodies are the same; without the correct nutrition and the right balance we cannot expect to perform optimally.
As a growing athlete, nutrition becomes even more important. The following 6 points should be considered for a young upcoming athlete with regards to nutrition:
Balanced diet
You need to ensure you get the appropriate amount of energy while at the same time taking care you get all the important macros in your food. Remember everything is best when in balance and proportionally done. An excess of one thing no matter how good you think it may be will actually cause more harm than good.
Customised
You need a diet that works for you. Everyone's body is made differently and following the 'One size fits all' approach in nutrition is counter-productive. You should analyse your body and ask yourself what it is you want to achieve. If you want/need to build muscle then you would need a diet with more protein; likewise if you want to reduce fat perhaps a more green diet (salads, fruits, veggies) would be optimal. Not everyone is the same so customisation is key. What works for you might not work for someone else and vice versa.
Long-term orientation
The diet needs to be sustainable and well-curated. An athlete is not focussed towards short-term gains but needs to integrate healthy living in his lifestyle. See it as a long term goal and consider it part of the package of being an elite athlete. No one ever said the path to success would be easy!
Sports-specific
It varies greatly from sport-to-sport. For example, as a general rule, a marathon runner will eat more carbohydrates than a weight-lifter whilst a weight-lifter would need to consume more protein and fatty orientated foods to sustain the pressure his body endures on a daily basis.
Integrated
It needs to be well-integrated with other parts of your sports-training. Your diet must be supplemented with appropriate physical work. For example, if you are carb-loading, your physical training must integrate more cardio in order to burn off the excess calories.
Mental balance
Food affects your energy levels and your mental health greatly! A deficiency in certain nutrients have been known to be supporting factors in ailments like depression and destabilised mood.
As we have seen, nutrition is key to success for a young athlete and if they do get it right from a young age they can expect to reap the rewards in years to come. Nutrition though is not the only thing needed as a winning mentality or "Elite Mentality" is key to become a top athlete in whatever sport you plan on playing.
If there is one thing common between any athlete that has made it to the top of their sport it is a Winning Mentality. In fact, this extends to all successful people in their respective fields. As an athlete, it is the discipline to show up every day, tenacity to push limits, courage to get back from defeat and vision to reach the pinnacle that propels one to the the summit. Thus, the hardest battle that needs to be fought is in the mind.
There are enough examples of sportspersons who never achieved their true potential, retired early, or did not handle post-retirement life well. Maradona, Mike Tyson and George Best are all amazing winners who did a disservice to their own selves at different times in their careers. Off the field antics, substance abuse and the wrong attitude can lead down a path whereby it might be impossible to recover from. The above mentioned trio had talent in abundance; Best was arguably the player of his Generation when he played for Man Utd, Tyson was arguably the best pound to pound boxer in his age and Maradona, well Maradona is widely considered as the God of Football!
Still these tremendous athletes had to battle inner demons and at times fell short of expectations. Was it their talent faltering? NEVER. In the case of these 3 superstars it was their lack of Anchor In their lives, hanging out with the wrong crowd and a lack of professionalism that ultimately led them down the wrong path. Maradona was a godlike figure in his time in Naples leading to him having the freedom of the city in the palm of his hand but as a parent, would you tell your son or daughter to imitate his example as a professional? You would probably sit back and admire his play but tell your young footballer to perhaps copy Messi or Ronaldo who have led rather clean lives themselves.
These people were world champions! Imagine the kind of ability and grit they had. This just goes on to show that everyone, regardless of how accomplished they are, needs support to keep a semblance of mind. In the world of sport, this gains even more importance due to the highly competitive nature and relentless pursuit of excellence required. Like any other skill, mental strength and ability is also one that asks for regular practice. It is a journey – some would even say, the most important one.
With growing recognition of the importance of mental health, Sports Psychologists too, are finally having their time in the spotlight. They can often be the single biggest support system for an athlete. Their area of activity includes, but is not limited to:
Daily encouragement
Staying grounded in victory
Remaining confident in defeat
Building long-term goals
Practicing self-awareness
Keeping a positive mindset
Motivation during injury recovery etc.
The mind, at times even more than the body, can shape or determine the outcome of any given situation. An elite mentality is required to sustain yourself at the top for a prolonged period of time. It is not about reaching the destination but ultimately how long can u be at your destination.
Physical Fitness, once considered the most important factor to success is slowly starting to lose ground to the importance of Mental Attributes especially in 2022. Both of them are intrinsically linked; You wont attain Physical Fitness if you dont train your mind first and attain a certain level of mental maturity. Your body does need to be trained to reach optimum condition,of that there is NO DOUBT, but in order to train your body to reach that peak condition you certainly need a strong mind and good nutrition. This is the reason why Physical Fitness is slowly losing ground to Mental aspects of the game; without a strong mind you simply cannot MAINTAIN peak Physical fitness and this will then lead to failure in your sport of choice.
So the Pathway is clear: MENTAL TOUGHNESS—GOOD NUTRITION—PEAK FITNESS CONDITION= Success! One without the other simply cannot lead you to the promised land…