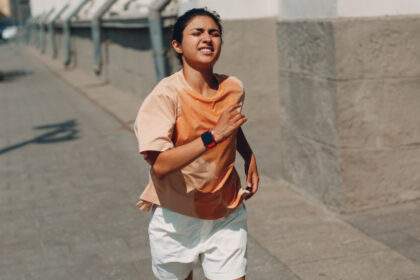 The power of passion is probably one of the strongest available energies in life. If you are truly passionate about something, if you are into it with your whole heart and soul, there is almost nothing that is impossible. We can outperform ourselves in so many ways, deliver much more performance and we need much less sleep if we work on something that fulfills our soul with passion.
"Positivity, confidence, and persistence are key in life, so never give up on yourself."
Having a positive mind and surrounding ourselves with positivity at all times helps us out in achieving our goals. Whenever we do make a mistake, positivity will help us learn and improve thus molding us into better sportsmen/sportswomen.
However, how passionate we are about a project, we will always face struggles and obstacles on our way. No matter, what you do — you always face obstacles which require big endurance to be overcome.
"Strength doesn't come from winning. Your struggles develop your strengths." Arnold Schwarzenegger
This endurance/perseverance is not a natural attribute that one has since birth but it is something that goes hand in hand with having a positive mind. One simply cannot exist without the other. Having this perseverance and endurance comes from disciplining your mind and soul, something which once again is born with a positive attitude/mind-set. As with everything in life there will be struggles and low points and this is especially true in athletes of every incline be it football, basketball or tennis. There will come a time where injuries occur, you lose games, finals etc. These struggles will shape your attitude and mindset and usually those successful athletes have always struggled before attaining success in their sport. The key for them to reach their success was LEARNING from their mistakes, persevering and having the correct attitude towards their situations.
However, of the very passionate ones, there are simply talented people. Some people are simply gifted by having it easier to understand or do certain things in life.
But even the most talented person will be obsolete if another person with less talent has more willpower and endurance.
No matter how talented you are, there will come hard times where you have to set the right priorities, make the right choices and simply stick to your routines and believe in what you do. At that point, talent doesn't matter. It only matters if you have enough endurance to keep going and if you are powerful enough to not let people or situations let you down because there will always be things, situations and people trying to bring you down.
Hard work, long nights and quitting bad habits will always bring you to the top! Every time you feel like quitting, you are probably the closest to your goal that you have ever been.
If you look at the really great and successful people you will find similar patterns when it comes to powerful habits and hard work.
Lets look at 2 examples as we now focus on the epic tennis rivalry between Ivan Lendl and John Mcenroe. Lendl's training regime was gruelling and excruciating at times whilst Mcenroe's innate natural talent with racket in hand helped him enjoy a more outgoing lifestyle. Both men were unique in their style, approach and how they lived their life and still the hard work and determination by Lendl saw him come out on top of their rivalry 21-15.
Another more recent example of hard work beating talent is in the Qatar 2022 World Cup where we have seen the tenacity and grit shown by Morocco take them to new heights by being the only ever African and Arab country in the semifinal of the World Cup (as we write). This fairytale run has not happened over night and its the result of superb coaching by the Moroccan Walid Regragui and also the installation of a never die attitude and mentality that has seen Morocco defeat the golden generation of Belgium, the effervescent Tiki Taka of Spain and the Portuguese bravado of Ronaldo and company. They even drew against the much fancied Croatia with the likes of Modric, Brozovic, Perisic and co running blanks against the hard work and tenacity of the Atlas Lions.
If these two examples show us anything is that Hard Work, grit, tenacity and a will to win will always stand you in good stead.
No matter in which field you are working — by putting average work into it, you will stay average. What differentiates the really great ones is their greatness to go the extra mile.
"Hard work beats talent when talent fails to work hard." ― Kevin Durant